Nokia has released official Ovi Maps 3.0 for Mobile Phones
Nokia has now released the official Ovi Maps 3.0 for mobile phones and officially brings Ovi Maps out of beta, reports all about Symbian.
Earlier this month Ovi Maps was updated with more map data via Navteq, performance and bug fixes, and weather forecast information.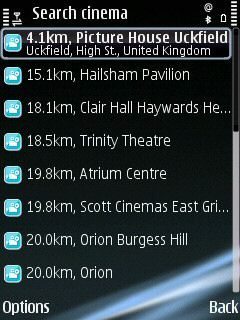 Nokia Maps enables users to do a multitude of location based activities such as find their current location, perform local searches, turn-by-turn navigation, and voice guided navigation, and can plan trips on a mobile phone or PC and sync between devices.
The Nokia Ovi Maps 3.0 release supports mobile devices on S60 3rd Edition FP1 and 2 and S60 5th Edition.