Meizu M8 Palm Pre WebOS Rip-off UI Due August
Well the iPhone rip-off Meizu M8 smartphone isn't just sticking to ripping off the iPhone and it's firmware it would appear as the Meizu M8 now rips off the Palm Pre WebOS according to a few screens over on meizume.
The images apparently show a new Palm Pre style user interface which is rumoured to become available for the Meizu M8 in August.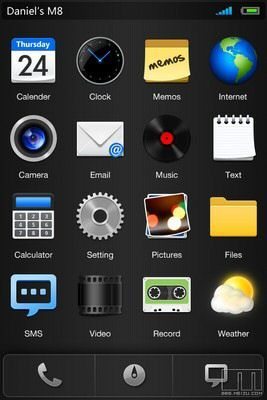 They do say that imitation is the sincerest form of flattery but Meizu seem to be taking the biscuits in ripping off user interfaces from two of the most sort after smartphones available.