New Sony Ericsson Bao mobile handset spotted
There looks to be a new mobile phone coming from Sony Ericsson as softpedia report on the sighting of the Sony Ericsson Bao handset.
There are no real hard specs or any other details available on the Sony Ericsson Bao other than one image which doesn't reveal a great deal.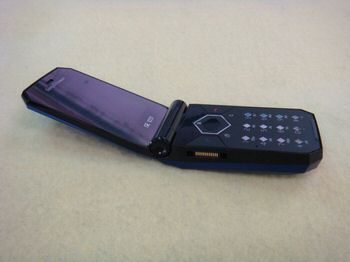 It does show that the Sony Ericsson Bao features an "angular" design reminiscent to that of the Nokia Prism range and is of a clamshell form factor. Other than that there isn't a lot more to say on the Sony Ericsson Bao yet, but as soon as we hear more we'll pass it along.