Nokia N97 and N79 Price Reduction by Amazon
According to an article over on the BGR, the only just month old Nokia N97 flagship smartphone has seen a price drop on Amazon.com.
Apparently Amazon has decided to lower the asking price of the Nokia N97 down to $599.99 including free shipping, which although still pricey it better than the original price, knocking $100 off.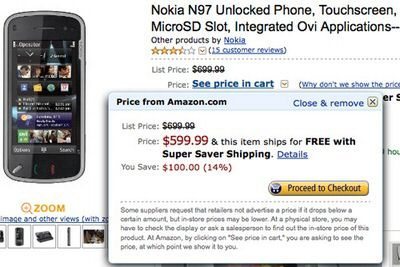 Furthermore apparently Amazon has also lowered the pricing on the Nokia N79 to just $300 bringing it in line with the Nokia 5800 XpressMusic and Nokia E71. Obviously from Amazon all handsets are unlocked, and any price reduction is good.