Motorola Ivory E18 Luxury Handset Cancelled
It isn't very often you see a luxury mobile phone coming from Motorola, the last one being the Motorola Aura. And it looks like you won't be seeing another luxury Motorola handset that was due as according to a report by mobile-review, carriers just weren't interested enough.
The luxury handset in question is the Motorola Ivory E18, a slider form factor handset with two movements, short slide for function keys and long slide for a T9 keypad and featured a 3 megapixel camera.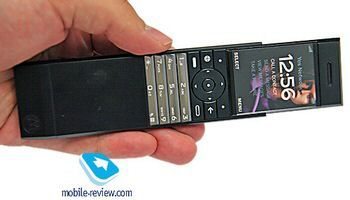 Price wise, Motorola was looking at putting out a stainless steel version at €2000, and a gold version and platinum version both considerably more expensive, but no more as the Motorola Ivory E18 has now been cancelled.