Unofficial BlackBerry OS 5.0.0.140 for BlackBerry Storm 9530 Available
A new unofficial BlackBerry OS update is now available and is BlackBerry OS 5.0.0.140 for the BlackBerry Storm 9530 smartphone reports the guys over at Crackberry.
There isn't much detail on this BlackBerry OS because BlackBerry OS 5.0 isn't officially out yet, but apparently once installed on your PC you need to go to Add/Remove programs and uninstall RIM Internal Apps 5.0.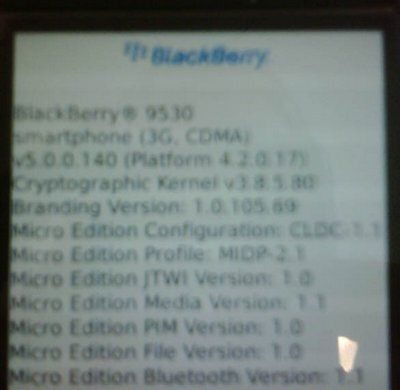 So if you fancy having a go at this unofficial BlackBerry OS 5.0.0.140 then please remember this is not an official release even though it is downloadable via BlackBerry.com, and you install at your own risk.