BlackBerry Storm 2 9520 on Vodafone Germany gets pictured
It appears that a few images of the Vodafone Germany version of the RIM BlackBerry Storm 2 9520 have been posted by benezblog.
What is good news is that the BlackBerry Storm 2 9520 packs some WiFi goodness just like the Verizon BlackBerry Storm 2 9550. The Storm 2 9520 also runs BlackBerry 5.0 OS and European 3G naturally.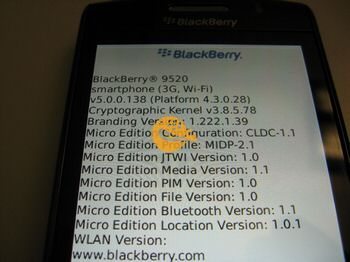 Also the BlackBerry Storm 2 9520's display is said not to be clicky when off but clicky when on; not too sure how RIM managed that one, but maybe it is better than the original BlackBerry Storm. The word on release is that we should expect the BlackBerry Storm 2 sometime in October on both Vodafone and Verizon.