3jam Vs Google Voice: Hands-on and comparison chart
3jam was introduced at the end of July and is a virtual phone service that apparently takes on Google Voice reports an article on Cnet.
3jam's public beta is widely available to anyone, Google Voice however is an invitation only closed beta. 3jam cost an extra $5 per month on a 12 month contract and that does not include a premium SMS plan.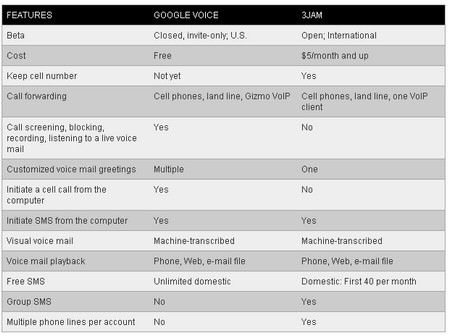 3jam can however port your mobile phone number and has an emphasis on group communications. Whereas Google Voice will not allow you to keep your mobile phone number, but is free for domestic calls. So take a close look at the above comparison chart, and for the full hands-on hit up the link.