LG BL40 Chocolate Review: Compared with Arena KM900
The latest LG Chocolate mobile handset, the LG BL40 Chocolate gets compared with the LG Arena KM900 handset today in a comparison review via mobile-review along with some images.
The first thing they noticed was that the feature set on the LG BL40 Chocolate and LG Arena KM900 and much the same, such as the 3D Cube interface, but the LG BL40 version carries more information. The usual connectivity, WiFi and Bluetooth are there too along with more memory in the LG BL40.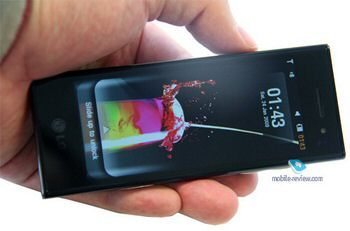 Overall the LG BL40 Chocolate is a very likeable mobile handset, and offers a touch more than the LG Arena KM900 but for some reason they seem more impressed with the LG Arena KM900.