Android Market app sales abysmal?
So just how well is the Android Market doing these days as opposed to the Apple iPhone App Store? It has recently been said that $2.4 billion comes in via the App Store each year via iPhone application purchases although developers have said that figure is inflated.
However, according to an article on larvalabs, Android developers are seeing some rather disappointing sales figures from the Android Market.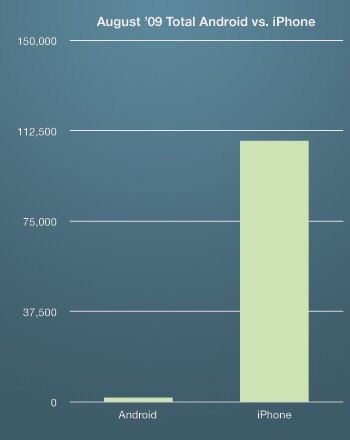 If the $60 million per year figure from the Android Market reported by AdMob is accurate, Android developers aren't seeing enough compensation, and if said figure is indeed inflated then developers are having even more of a hard time dragging in cash.