HTC Pure and Tilt 2 Announced by AT&T
AT&T has now announced the HTC Tilt 2 and the HTC Pure Windows Mobile 6.5 handsets, the HTC Pure being the rebranded HTC Touch Diamond2 of course, reports Cnet.
The HTC Pure sports a few design n changes and features Microsoft's MyPhone backup service, support for Windows Marketplace for Mobile, better navigation tools, and an improved IE Mobile browser which offers Flash Lite, along with a 3.2 inch WVGA touch screen, 5 megapixel camera, and will be available from AT&T on a 2 year contract for $149.99 after rebate.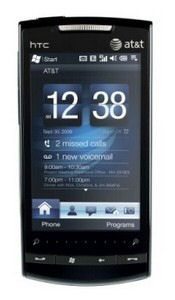 The AT&T branded HTC Tilt 2 which is their version of the HTC Touch Pro2 sports a 3.6 inch WVGA tilting touch screen, HTC Straight Talk Tech delivering improved speakerphone quality, full QWERTY keyboard. The Tilt 2 should be available in the coming weeks and command a price tag of $299.99 on a 2 year agreement after rebate.