Sprint offer Samsung Moment and Sanyo SCP-3810
As of November the 1st Sprint has two new mobile phones on offer, the Samsung Moment and the Sanyo SCP-3810 reports an article over on unwired view.
It was common knowledge that Sprint would offer the Samsung Moment as of the 1st and the Samsung Moment is Sprint's 2nd Android based handset following the HTC Hero an sports a 3.2 inch HVGA AMOLED touch screen, 3.2 megapixel camera with flash, GPS and a 3.5mm jack, and commands a price tag of $179.99 after a $110 mail in rebate and on a 2 year contract.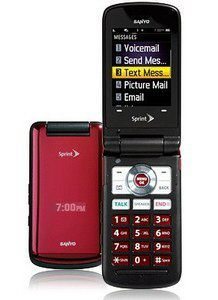 The Sanyo SCP-6810 handset is an entry level clamshell which sports a 2.4 inch QVGA internal display, a 1.3 megapixel camera, GPS, web browser and Bluetooth, and is offered as a free handset on contract after a $50 mail in rebate.