Sony Ericsson Faith Green Heart Handset gets Pictured
A new addition to the Green Heart mobile family of Sony Ericsson has been spotted in the form of the Sony Ericsson Faith which will run on the Windows Mobile 6.5 operating system reports an article over on daily iphone blog.
The Sony Ericsson Faith smartphone sports a 2.4 inch QVGA touch screen, 3.2 megapixel camera, quad-band GSM/EDGE 850/900/1800, dual-band UMTS/HSDPA 900/2100, WiFi, A-GPS, full QWERTY keyboard, multitasking panel and microSD expansion.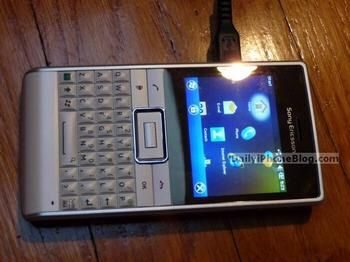 This could well be the first time we have seem pictures of the new Sony Ericsson Faith for the Green Heart family, and the smartphone should become available in 2 colours, Black and Silver.
Other details such as release date and any pricing the Sony Ericsson Faith may command have yet to be released.