Should Apple iPhone 4G look like this?
Now this is something special my fellow friends, say hello to the Apple iPhone 4G concept.
We all want to learn more about the new upcoming Apple device and many of us believe it could possibly be called the iPhone 4G, will it be called this because it will have 4G speeds or is it simply down to the fact it will be the 4th generation iPhone.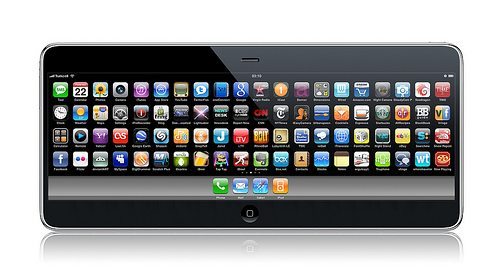 Earlier on today, Jamie posted an article about the iPhone 4G 2010 artists photo impression, which looks pretty impressive, and even talked a little about the new device being cheaper with better specs. In fact we have mentioned plenty of times about this new device, but until we hear more about the real official news all we can do is sit back at speculate.
The photo that we found via Paint Colors looks awesome and comes with specs that include 80GB or 120GB flash drive, 8-megapixel camera, 1540-by-480-pixel resolution widescreen display with 163 ppi, Video recording, Adobe Flash Player, Text editing with copy/paste, MMS messaging and hopefully Spa massaging.
This is all a little bit of fun so do not take all this to heart, but should the Apple iPhone 4G look like this? Would be cool we say.