Windows Phone 7 MIX10 booth shows Dell as Partner
At the MIX10 event, the Windows Phone booth shows a number of partners listed either side of the screen (Larger Image below) and it shows Dell listed as one of them.
The booth shows a few partners lined up including HTC, LG, Sony Ericsson, Garmin-Asus, HP, Toshiba, Samsung, Sprint, T-Mobile and a few more, well now thanks to pocketnow.com they have a photo showing Dell on the right top corner.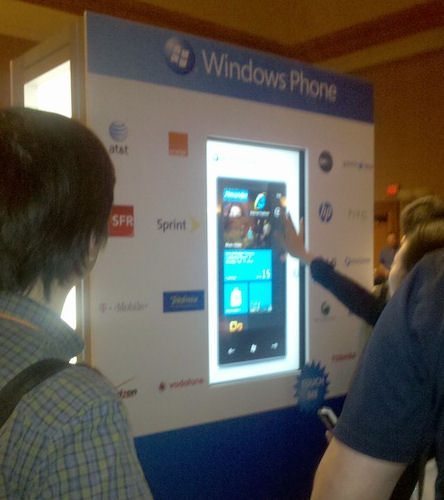 They spotted the Dell logo, they do go on to say that Microsoft did not come forward with details, they basically said that they did not know much, what they did say was that they did not know what Dell's intentions are, but they have signed on for Windows Phone 7.
Dell is trying to push out the Mini 3 Android smartphone for AT&T; we will keep you posted about Dell and its Windows Phone 7 partnership as soon as we hear more.
Would you like to see Dell aboard the Windows Phone 7 train? Please let us know what you think, post all your views in the comments area provided below.