Microsoft Project Pink KIN ONE and TWO Phones: Specifications
Today we said that there was going to be an announcement and we were not wrong, we gave you a quick insight to the KIN ONE and KIN TWO mobile phones and now we will tell you a little more about them.
Verizon Wireless and Vodafone will be the carriers behind the KIN ONE and KIN TWO, the KIN is the result of the Microsoft Project Pink, both devices feature hardware QWERTY keyboards, QVGA resolution touchscreen displays and "chrome-less" look with Microsoft's recently launched Windows Phone 7 platform according to Mobile Burn.
KIN ONE: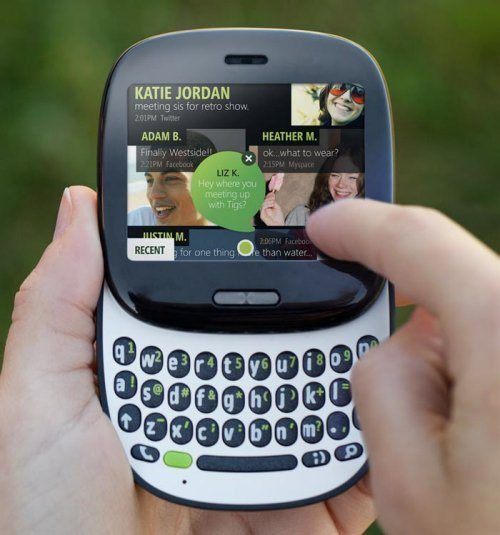 The KIN ONE is the smaller of the two devices and features a 5-megapixel camera with a bright LumiLED flash, 4GB of internal storage and capable of recording video in standard definition resolution, the flash on the camera is apparently 8 times brighter than a conventional LED flash.
The KIN TWO on the other hand features 8GB of internal storage, 8-megapixel camera, and LumiLED flash and has stunning HD video recording capabilities. Both of these devices can automatically add geo-tag location information to their photos.
KIN TWO: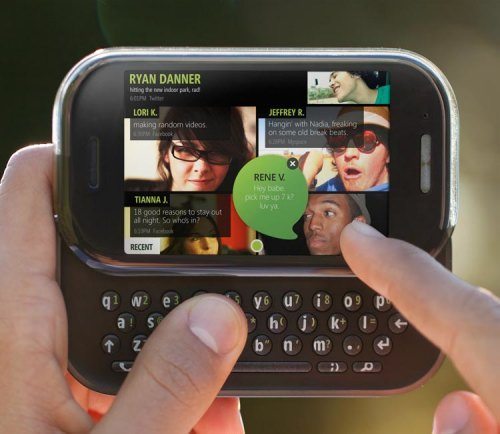 The KIN ONE does not have stereo speakers but the KIN TWO does, both comes with Zune media player, ZunePass subscriptions, 3.5mm stereo headphone jacks and stunningly rich browsing experience, also has integrated Bing search and RSS news feed support.
KIN supports Twitter, MySpace and Facebook straight out of the box, there is another cool feature called "the Spot", this is a user interface for easy sharing of messages and media, basically just drag the contacts and items like messages or pictures to the "Spot" on the display and then you will have the ability to send them off with a tap of the screen.
These phones are for the social network lover, be able to keep all real friends close and be able to track the goings on of their online-only contacts.
Source — kin.com