General Election 2010 and UK Results iPhone Apps
We have here three iPhone apps to do with the General Election 2010; these apps are called 'Election UK', 'Election 2010' and 'Election Results'.
First up is Election UK, this iPhone application contains UK Election history information from 1832 to Recent Elections and all UK Prime Ministers, it has Prime Ministers information, political career like their full name, their party name and it will even tell you the year they served with a link to their biography. Other features include current political party campaign plans and executions, and so much more. Visit iTunes for more information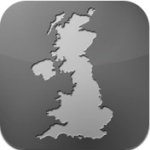 Next up is Election 2010 iPhone app, this is a very good application that features: Live election results, as they happen, Get in touch with local candidates, Details of all 650 UK constituencies and the candidates standing in them, View 2005 results to see which seats have changed hands, See all 650 UK parliamentary seats on a live-updating map, Bookmark seats to keep on top of the results that matter to you and See what people are saying on Twitter about the election. Visit iTunes for more information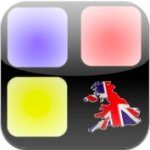 Last but not least we have Election Results iPhone app, this has been designed by Suni Software and is a good app if you wish to see the results. Main features include: Running up too the day track each constituency's candidates and who they are representing, see the results as they start coming in, Live and View by overall summary and also by constituency. Other features include indexing for quicker constituency selection, Added bookmarking to keep track of constituencies you are interested in and Improved data updates. Visit iTunes for more information
Please do let us know what one suits you the most, and if you know of any more apps about General Election 2010, please do let us know.