Motorola Droid 2 Verizon Wireless Training, No Release Date
The Motorola Droid 2 is still in the dark when it comes to its official release date, delays are there for a reason and it could be down to a number of things.
The good news is the release date of this smartphone is definitely coming soon considering Verizon Wireless employees have started training, yes training sessions for Verizon Wireless staff has started, which surely means it will release soon.
We would love to know if the release delay is down to not enough handsets to put onto the shelves, is there a problem with software or hardware, or what about the fact this handset could have the possible signal issues.
We will keep you posted on release date and anything else to do with the new Motorola Droid 2 smartphone, if you have anything you wish to say please do so in the comments area provided below.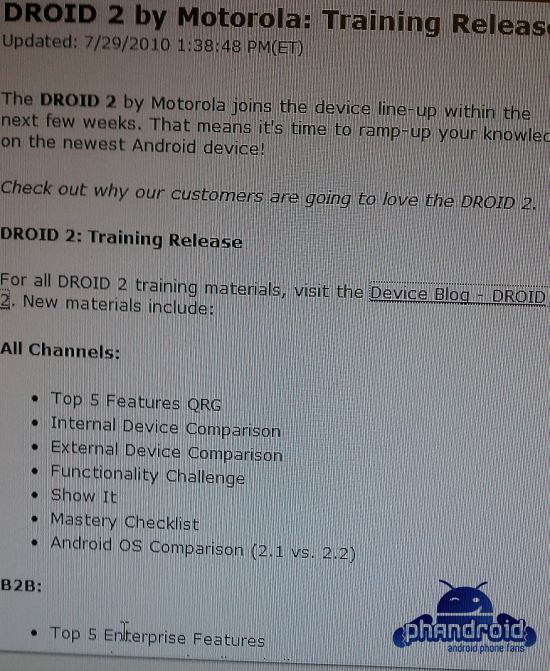 Image via Phandroid
In the meantime please hazard a guess on when you think the Droid 2 release date will be, get your predictions in now.
Source – BGR via Droid Life