HTC Desire HD ROM Revealed: Sense UI Interface Skins
The HTC Desire HD has not yet been released and yet the ROM and been revealed, or shall we say exposed.
Kind of strange that the software for the HTC Desire HD has been exposed online but that does not matter because it means a clever person comes along and gets to play around with it to get it running, AndroidSpin has loads of screenshots just for your eyes.
Check out the redesigned HTC Sense user interface, you will see stunning customization options like the wood-effect surround for the dialer dock and this is thanks to the preset skins and HTC's Hub application that allows this to be shown off.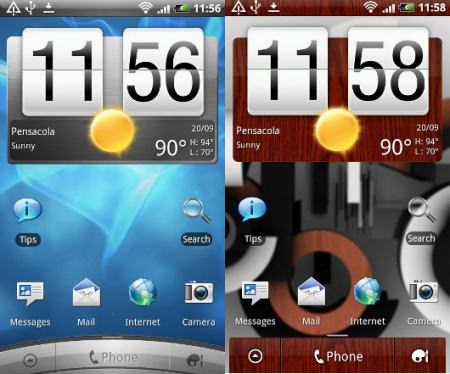 Other features include the HTC Sense "Scenes" feature where it will allow you to play around with the different homescreen setups or even save your custom ones.
Just want to say a big thanks to EuroDroid for the news, if you have anything you wish to chat about covering the HTC Desire HD, the ROM and of course HTC Sense please do so in the comments area provided below.
If you liked the above news you may also like HTC Desire Z Android Phone: Pre-order via Amazon.