Samsung Omnia 7 Windows Phone Hands-on Photo Gallery
At the Microsoft Windows Phone 7 Launch Event Engadget got their hands on the new Samsung Omnia 7 and it looks amazing.
The Samsung Omnia 7 is a stunning Super AMOLED smartphone and its depressed Windows Home key is very similar to that of the Apple iPhone, apparently and according to Engadget the handset is very quick indeed and in this day and age speed is everything.
The Microsoft phone is lightweight and looks fantastic; there is a power/lock button on the side of the Omnia 7 smartphone, overall so far so good as they say.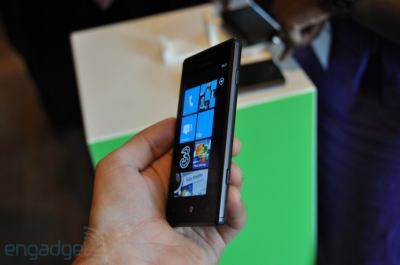 Please visit Engadget's hands-on photo gallery and enjoy what you see, we will be bringing you the full specifications as soon as we can. Please do post all your comments in the area provided below.