Motorola Bravo, Flipside and Flipout: AT&T Price and Specifications
AT&T is releasing three new smartphones called the Motorola Bravo, Flipside and Flipout and below we have the main specifications and estimated prices on each handset.
These devices will be running Android 2.1 with the new Motoblur layer, so no Android 2.2 aka Froyo here. First up is the Bravo and its main features include a 3.7-inch 854×480 touchscreen, 800MHz OMAP 3610 processor, 2GB microSD card, 3-megapixel camera, out of the three phones being mentioned here the Bravo is the only full-touch design.
Next up is the Flipside that features a very large trackpad, 3.1-inch 480×320 touchscreen, 720MHz OMAP 3410 chip, 2GB card, 3-megapixel camera and slide-out QWERTY keyboard.
The Flipout features swivel-out QWERTY keyboard, 2.8-inch 320×240 screen and has an unusual design, we will bring you more specs on each model soon.
The Flipside and Bravo is expected to be priced at around $100 and $130 respectively on contract and the Flipout that will be launching first will cost around $80 on contract, rebate-free and this model will release October 17 with AT&T.
The Bravo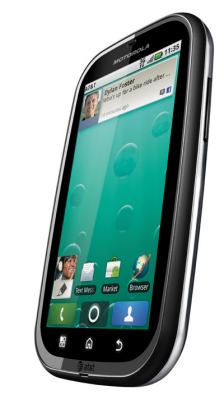 The Flipside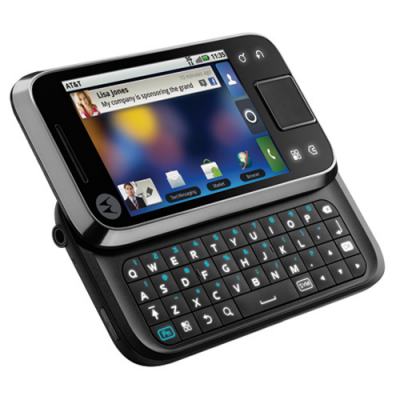 The Flipout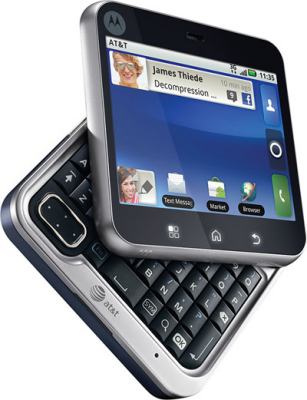 Source — Electronista and AT&T Website (Bravo)