Sony PlayStation Phone, Photo Gallery & Details
So all you mobile gamers out there, apparently what we have here is an actual PlayStation phone which apparently is rumoured to be toting the Android 3.0, Gingerbread operating system, and apparently a custom Sony Marketplace for game purchases.
According to an article over on Engadget by Joshua Topolsky, the Sony PlayStation Phone pictured will pack a screen range of 3.7 to 4.1 inches, 512MB RAM, 1GB ROM and sports a 1GHz Qualcomm MSM8655 processor, and what looks like a elongated central touchpad that may be multi-touch.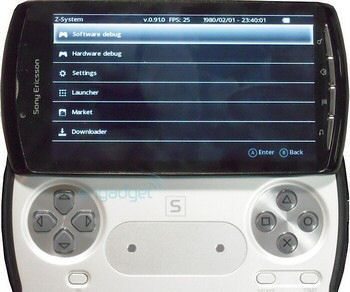 Furthermore, this PlayStation phone apparently won't sport a Memory Stick slot but rather support for microSD cards, although it has been said that this particular picture is of the PlayStation phone still in prototyping mode, and thus doesn't feature a custom skin and word has it it is still somewhat buggy.
Whether the Sony PlayStation phone will see release this year is another matter, but as there's still a little time before the festive season it is possible they will try to grab some of that Christmas cash and push it out in time. So will any of our gaming readers snap up the PlayStation phone if or when it becomes available?