FPT F99 3G Phone in Vietnam Price, Specs and Problems
We would like to let you know about the FPT F99 3G mobile phone, which is the first dual-sim handset in Vietnam. Below we will let you know a little about the device, price and specs.
Now you have to bear with us because we had to use Google Translation but here goes anyway, the FPT Vietnam F99 3G has a price tag of 2.190.000VND and comes in three different colours that include white, black and red.
Because of the 2-sim feature you can receive calls from 2 different networks, main features include other than the obvious 2-sims Mobile TV, Video Call, Mobile Internet, 3G, Mobile Broadband, uses 3G as a 3G USB connection to your laptop, trackpad 3G includes touch-scroll key and comes with two cameras, the front one being 2-megapixels.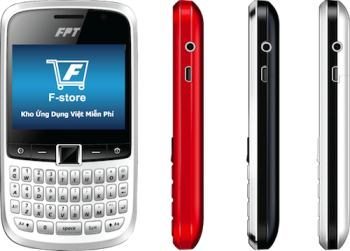 Other Specs Include: 2.4-inch colour TFT display, QWERTY keyboard, 3G video recording, MP4/3GP /, H.263, H.264, MP4, 3GP, RMVB, FLV, and MP3 player functionality, FM Radio, Bluetooth, WiFi and GPRS.
You will get up to 400 hours standby time thanks to the 1100 mAh battery, for more information please visit FPT. If you already own the FPT F99 3G please send in your personal reviews and of course tell us about any problems you have encountered.
Source — Tinhte (Google Translated)