AKAI Trio Triple GSM SIM Phone for India: Price & Specs
India is getting a Triple GSM SIM mobile phone and is called the AKAI Trio; this handset will be available to over 15000 retail outlets in India and will cost Rs. 3295.
The new AKAI Trio has many features that includes a 2.1-inch TFT display, not a fantastic camera at only 1.3-megapixel camera with digital zoom but then this handset is not a camera phone, it can take up to three GSM mobile connections in GSM+GSM+GSM format, which is fantastic.
Other features include built-in sound recorder, music player with equalizer, FM Radio and video player; it also offers a call blacklisting option.
The AKAI Trio comes with a micro-USB port, Bluetooth, 2.1-inch screen, eBook reader, now that is going to hurt the eyes reading books on a measly 2.1-inch screen, you can add up to 8GB memory.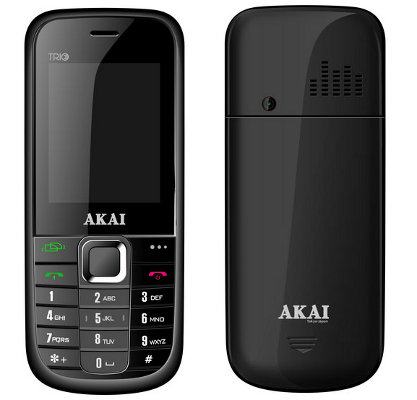 This mobile phone will give you up to 400 hours standby time and up to 5 hours talk time thanks to the 1100 mAh battery, for more information please visit TechTree.
Please let us know if the AKAI Trio Triple GSM SIM mobile phone is something you would consider buying.