BlackBerry Style 9670 CDMA Flip Phone India Release
RIM would like to have a little bit of the CDMA market by launching the new BlackBerry Style 9670 CDMA flip phone; Verizon is releasing its CDMA iPhone and now RIM.
RIM is pushing this handset into India to turn the heat up on the CDMA market; thanks to TechTree they have all the details on this mobile phone including specifications and possible price tag.
The BlackBerry Style CDMA handset is not really known on the market except for the Japanese and American maybe, this handset for India will feature two LCD colour displays including a QVGA 320 x 240 on the front and a high-density 360 x 400 pixel screen on the inside.
Main Features Include: 5-megapixel camera with auto-focusing sensor and an LED flash, CDMA 3G aka EV-DO, A-GPS, Wi-Fi, 3.1 Mbps, BlackBerry's latest OS 6, for more details on specs please visit our previous article here.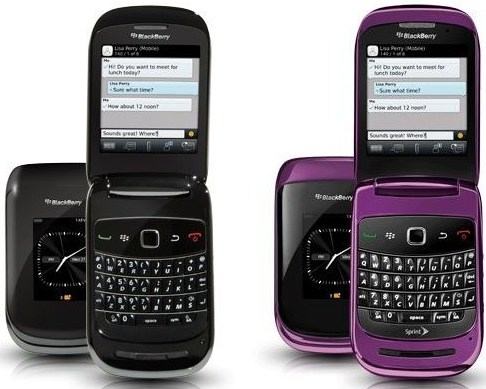 When it comes to the price, it is believed to be priced at around Rs. 20,000 to Rs. 25,000, according to The Economic Times the Indian smartphone market is expected to rise 110 per cent in the next three-year period, so it stands to reason why more phones will be released in India.