Valentine's Day 2011 iOS App: Make Love Note
Valentine's Day 2011 is only around the corner and would love to know what you have planned for February 14 (Yes its on a Monday). Please let us tell you update the updated iOS App aka Make Love Note 2.0.
This is a great Valentine's Day app that allows you to generate random love notes (Aww Bless) that can then be sent to that special loved one, there are many features within this application such as the large heart button labeled "Make Love", this is used to generate notes until the perfect one is found.
This app has been updated and that now means you can post your love notes straight to Facebook, in addition to email or text message. You may get a poem, humorous or even a romantic note, it even provides hugging, cute kissing and whistling sounds as soon as you press the button.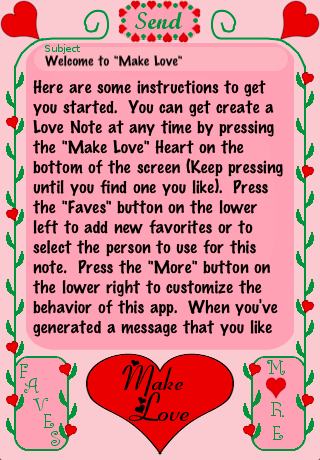 Main Features Include: Romantic Form Messages, Random Love Poems, Messages can be sent via Text Message/Facebook/Email, Romantic sounds, Fun for all ages, Favorites List and Customized Message Closing, plus a cool "Make Love" Heart Button.
For this app to work you will need an iPhone with a valid service required for SMS messages, 0.6 MB of spare space and iOS 3.0 or higher (iOS 4.0 Tested).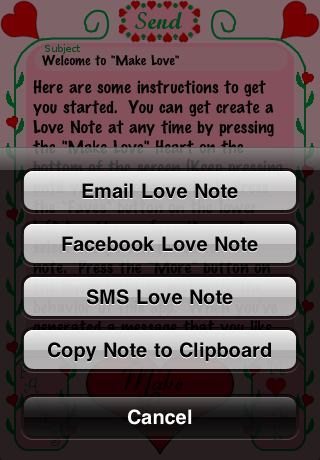 Please do visit the official website for more information or download direct from iTunes, you can watch the video (Courtesy of YouTube) below of Make Love Note 2.0 in action.