Valentine's Day in 2011 Gift Guide: Romantic Ideas App
Valentine's Day for 2011 is only 14 days away after today and we all need great ideas so that your partner can have the most romantic day of their live, well please welcome the 'Romantic Ideas for a Memorable Valentine's Day' for iOS devices.
Valentine's Day is supposed to be the most memorable day for partners being it girlfriend, wife, boyfriend or husband and here is your chance to give them the true meaning of love.
This app contains very creative and inspirational ideas for planning out an incredibly romantic day, comes with simple ideas to provide a little spice into the special day. This app has many good points and features that will help you so that you will enjoy, check out some of the main features below.
How about for under $50 a very special Valentine's Day gift that is unique to you, put a little sizzle into a loved ones day in less than 15 minutes, or what about shocking them, impressing them, and melting their hearts in a way that no one ever has before with the special tip in Chapter 14. (This one will be at the top of their most treasured memories).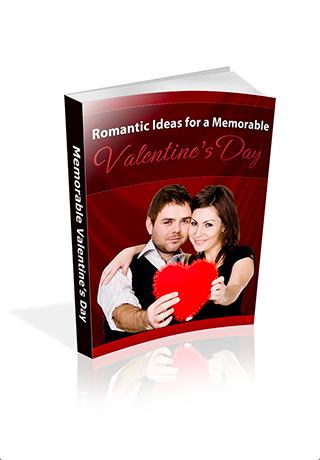 For more information on the "Valentine's Day in 2011 Gift Guide: Romantic Ideas App" please visit iTunes, if you already have this app installed please do send in your personal reviews and opinions. Thanks, for more ideas on Valentines Day please visit Celebrations