Motorola Atrix 4G Accessories: HD Multimedia Dock
The Motorola Motorola Atrix 4G is not even out on the market, yet there are some accessories for the smartphone such as the 'HD Multimedia Dock'.
The HD Multimedia Dock for the Motorola Atrix 4G is a good little device that will go well with the handset because it will make the Atrix into a small PC, by docking the handset into the dock will allow users to use the full version of the Firefox web browser whilst still having complete access to the Android OS apps.
Main features Include: Intelligent IC chip inside recognizes a full battery, the Atrix 4G can still be used whilst charging, Automatically switches to a saver mode to prevent overcharging and short circuit, Desktop charger allows docking and charging, Allows you to connect to a PC or laptop for USB charging and data synchronization all from this compact little station, Listen to music, see photos or watch HD videos using a standard HDMI cable and so much more.
The dock has three USB ports and a HD video-out port, if you visit Fommy you can see the dock priced at $59.95, at the moment the site says "Out of Stock", but we are guessing as soon as the Motorola Atrix 4G becomes available to customers so will the accessory mentioned.
Please do let us know what you think of the new Motorola Atrix 4G HD multimedia dock. Also you may like to read about the price details via Amazon and Costco.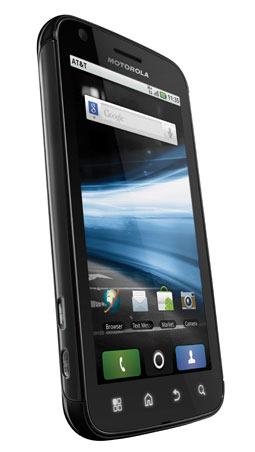 Source – Brighthand