Chinese New Year 2011 (Rabbit): Best iOS iPhone Apps
Today it is Chinese New Year 2011 and is the year of the rabbit, to celebrate we decided to bring you the best iOS iPhone apps and today we have picked the nice ones just for you.
Chinese New Year is also known as Chinese Lunar New Year aka 'Lunisolar', this is the year of the rabbit and is the fourth animal in the 12-year cycle of the Chinese zodiac, below we have a list and a few details about the apps we think you may like in celebration of the Chinese New Year.
Here are the top Chinese New Year 2011 iOS iPhone Apps just for you: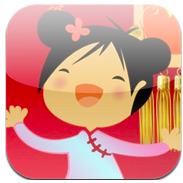 Cute Chinese New Year (CNY) e-Greetings Cards: Main features include 100 percent original never seen before designs, stunning designs, Fully customizable text, Choose from carefully prepared text greetings or type your own, Personalize your card further with a personal photo. Only $2.99 for 30 cards, the app is free though and can be yours right now via iTunes.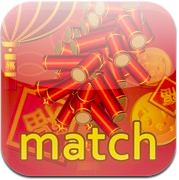 WCC Chinese New Year Match – Memory Cards – Learn Chinese New Year in Chinese: This iOS iPhone app will encourage the ability to learn English and Chinese while introducing vocabulary from China's most exciting festival, main features include 15 Chinese New Year vocabulary words with sound, easy-to-use interface, Aids in spelling, memory skills and language learning and a timer to improve recognition speed. For more information please visit iTunes.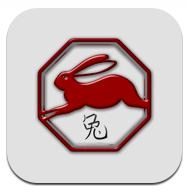 Happy Chinese New Year 2011 Photo Fun: This is a fun app that has been improved for the Retina display and includes; pick photos taken by your iPhone's camera, resize and rotate photos to fit frame, Add up to 3 items such as rabbits/gold ingot/rabbit ears/red envelope and more, 24 holiday themed backgrounds and one clear background, Text on the picture, Save photo to your camera roll and even share with your friends via Facebook, Twitter, email, or MMS. Download via iTunes
The other apps we have chosen include '2011 兔笑迎人 Chinese New Year iGreeting' that features 12 zodiac Chinese prediction, mange your wealth and health, this app as so much to offer and would take time to write about. Please visit iTunes for the full list of features and option to download.
You got to have this Chinese New Year ringtones and SMS iOS iPhone app because it features over 500 SMS templates just for you, more than 30 traditional Chinese New Year music ringtones and more. Visit iTunes.
Please do let us know if you have the above apps or if you know of any better Chinese New Year 2011 apps, this is the year of the rabbit and it is all about being calm and making the right choice.