Safer Internet Day 2011: AVG AntiVirus Android Apps
The world of the mobile phone is expanding and along with expansion comes the increase threat of mobile viruses, and seeing as it is Safer Internet Day we thought we'd let people who use an Android device know about the AVG Antivirus apps for Android.
AVG have several levels of antivirus apps for Android, the most popular of which is Antivirus Free, which enables the user to scan their Android smartphone and safely remove viruses with one click, with auto-scans able to be set on demand, daily or weekly.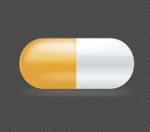 AVG Antivirus Free checks emails, SMS and websites for malware and can also check applications for malware before downloading to your handset, locate a stolen or lost device via GPS lock a device and wipe content, and manage apps remotely. AVG Antivirus Free is as the title suggests a free app download available from the Android market.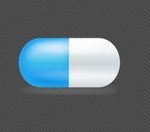 For extra protection there is AVG Antivirus Pro, which delivers the ultimate protection for Android based smartphones, e-readers and tablets with all the features of the free version but with the addition of SMS spam blocked at source, all SMS is checked in real time for malicious content and spam.
AVG Antivirus Pro for Android is free of any advertising and disruptions and the user receives a premium customer support service whenever required. The AVG Antivirus Pro app for Android costs $9.99 from the Android market.
The people over at AVG have also come up with a few tips for staying safe this Safer Internet Day and have put out a video of those tips, which we have for your viewing pleasure below, so hit that play button and stay safe…enjoy.