Safer Internet Day in UK 2011: Be Safe with iOS Apps
Each year there is a Safer Internet Day in February, which just happens to be on the 11th of February and is an event that takes place across the globe in 68 countries and is organised by INSAFE and aims to promote responsible and safe usage of the Internet and mobile devices.
So as it is Safer Internet Day 2011, we thought we'd bring you a few iOS apps to help keep users safe on the Internet when on their iPhone, iPod Touch or Apple iPad, so let's kick off, and stay safe…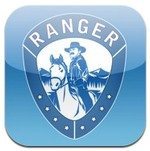 So firstly we have Ranger Browser, which features Customisable Parental Controls and Safe Internet Filter accessible from anywhere in the world. The Ranger Browser – Customisable Parental Controls and Safe Internet Filter enables employers and parents to access browsing history and also limit Internet access to specific times.
The Ranger Browser – Customisable Parental Controls and Safe Internet Filter features landscape mode, copy & paste, multiple tabs, URL browsing history, URL suggestions, pinch & zoom, and ensues your employee's or children's data is completely secure. The Ranger Browser – Customisable Parental Controls and Safe Internet Filter is available for the Apple iPad and iPhone for free from iTunes. There is also a GPS version for iPhone and iPad at a cost of $19.99.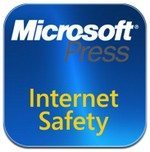 Next up we have Look Both Ways, an app for the iPhone, iPod Touch and Apple iPad and helps protect your family on the Internet by teaching them how to play games, instant message or blog without revealing personal info, talk about safe internet practices with your family, report abuse and suspicious activities to authorities, and recognise phoney websites, IMs and emails.
The Look Both Ways app for iOS devices features a built in dictionary, landscape view, full book text search, zoom function, fonts and themes, working hyperlinks and extensive cross referencing. The Look Both Ways app is available to download to your iOS device from iTunes at a cost of $7.99.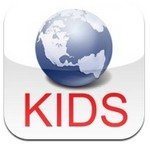 Then there's the KidsWWW iOS app, which delivers parental controls for accessing websites and this app enables parents to define just what bookmarks and URL's they want their children to have access to.
With the KidsWWW app, the list is protected via a "parent code" which is set by the parent and if that code requires periodically changing all the parent needs to do is enter the "parent code" and alter it right from the iOS device. The Kids WWW app is for the Apple iPad, iPod Touch and iPhone and is available from iTunes for $0.99.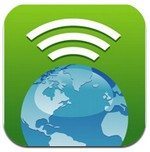 Then we have the Safe Browser app for the iPhone, iPod Touch and Apple iPad which delivers an Internet filter along with parental controls and is based on a path breaking content filtering engine to deliver a safer internet experience.
The Safe Browser iOS app is a 2010 Parents Choice Award Winner and offers a safari style browser, age based filtering, strict safe search, intelligent real time analysis, safe YouTube access with YouTube filter, the ability to build your own filter, and view internet activity. The Safe browser app costs $4.99 from iTunes.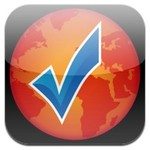 Lastly we have Safe Eyes Mobile, an app for the iPhone, iPod Touch and Apple iPad, which protects user from inappropriate web content by using the InternetSafety.com browser. Safe Eyes Mobile uses their website database that is updated daily to ensure the best protection.
Safe Eyes Mobile for iOS is features 35 categories to chose from and gives the ability to blacklist or white sites and can handle multiple accounts whiles still maintaining speed. The Safe Eyes Only app can be downloaded from iTunes at a cost of $19.99.
One last thing, we have a promo video for Safer Internet Day 2011 for your viewing pleasure below courtesy of PanEUyouth, so make sure you check it out…enjoy.
So there you have a few iOS app that should help you keep your family Internet surfing safe, but of course there are many more to choose from so if you have a favourite iOS app you feel is better than these then let us know by posting your safer internet app to our comments area below.