Apple iPad 2 May Also Release in White
Well things may be just looking up for the lover of white iOS devices, although Apple has continually failed to deliver on a white iPhone 4, there have been rumours that we may see a white iPhone 5 later in the year, but what about a white Apple iPad 2?
Well according to an article over on Itwire, the guys over at 9to5 Mac have been sent a picture of what is claimed to be a white bezel for the next generation Apple iPad.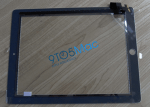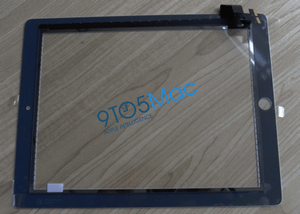 Apparently the images they were sent were from iFixyouri also shows the rear side of the white Apple iPad 2 bezel and shows that the camera hole fits perfectly with previously seen Apple iPad 2 screen protectors.
Of course it's just speculation at present, and one could say there is a possibility that the images are fake, but if true we could see a white version of the Apple iPad 2 beat the iPhone to the pale model stakes at some point in the future.
So what do our readers think, anyone fancy owning a white Apple iPad 2 if it materialises?