HTC Thunderbolt Reviewed In Two-Part Video: Update
The wait for the much sought after HTC Thunderbolt release date continues, but hopefully the Android 2.2 Froyo 4G enabled device will become available on Verizon at some point in the not too distant future; whether that reported 17th of the month holds true or not.
Until such times as Verizon sees fit to put their customers out of their waiting misery and actually announce the release of the HTC Thunderbolt, we have a video review of the device just so you can see what you are currently waiting for.
The HTC Thunderbolt review comes in two videos courtesy of the guys over at Wirefly, which apparently starts shipping from Wirefly on the 17th March according to a little pop up in the each of the videos, so perhaps that 17th March release date is final…who knows for sure.
According to a recent article posted by my colleague Mark, potential customers for the HTC Thunderbolt can now pre-order the Android handset from Wirefly.
Anyway, the first video delivers just over eight minutes of checking out the HTC Thunderbolt features and capabilities, while the second video lasts just over seven minutes and takes a closer look at the phone's apps, opening the "Thunderbolt" splash graphics, SIM tray, and location of the microSD card.
So if you are still holding out for the HTC Thunderbolt, haven't become too annoyed at the long wait for release and moved onto another device, and need reminding of how good this smartphone is supposed to be then head on down, mash those play buttons and check out the footage.
Will the Thunderbolt release on Thursday? Well that's one big question that only Verizon and HTC can answer and as yet neither has come forward with any official announcement that usually precedes the release of a device, and if that 17th March date is true then the Big Red is cutting it close to the mark for an official announcement.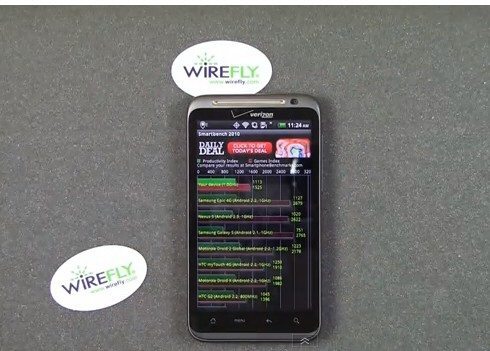 UPDATE: It is now OFFICIAL read here.