Top 5 Currency Converter Apps: Exchange Rates for Mobile
Are you one of the travelling kind, those that adore to travel abroad for relaxation, work, fun, and love trying out the local delicacies or picking up that unusual souvenir? Of course the main pain with that is working out the currency conversion, but there are mobile apps that can take care of that for you.
So what we thought we'd do is bring you our pick of the top 5 currency converter mobile apps that can help you convert the exchange rate whilst on the move, 3 iOS apps and 2 Android apps, so without further ado let's kick off…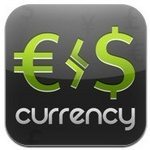 First up we have Currency Converter! for the iPhone, iPod Touch and Apple iPad, and app that is easy to use and is regularly updated with currency changes, and is a must for the traveller as this app can covert the price you are going to pay for an item.
The Currency Converter! iOS app delivers an intuitive and friendly interface with currency change being updated every time the user launches the app, and also works without Internet connection. The Currency Converter! app for iOS devices can be downloaded from iTunes at a price of just $0.99.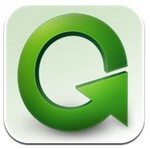 Next we have the Quid ★ Universal Currency Converter app, which auto-retrieves daily exchange rates for over 180 world currencies, and the user can add more currencies if needed although they would need to manually enter exchange rates.
The Quid ★ Universal Currency Converter app for iOS devices always performs currency conversion both ways, calculates as the user types, live currency exchanges in currency list along with history of past conversions. The Quid ★ Universal Currency Converter app is available from iTunes for $0.99.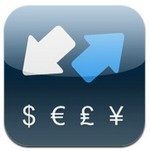 Or how about The Currency Converter app for the Apple iPad, iPod Touch and iPhone, an app that delivers updated currency conversion on all commonly used currencies and features an easy to use interface.
The Currency Converter app enables the user to choose their base currency and add currencies that interest them and enables the viewing of all currencies in a single view. User preferred currencies can be added, re-ordered or removed as and when needed. The Currency Converter app costs just $0.99 from iTunes.

If you own an Android device you might like the Exchange Rates app for Android devices, which is a travel currency converter app and exchange rate tool and doesn't include adverts.
The Exchange Rates app features an integrated calculator, multiple currency displays, every world currency; invert rates and override rate, auto-sync, currency charts and an offline mode. The Exchange Rates app is a free download from the Android Market.

Lastly we have the Currency Converter app for Android, which is a simple currency converter that converts 80 currencies, the ability to track currencies from around the globe, and easily converts the users favourite currencies.
The Currency Converter Android app enables the user to set up portfolios of currencies for easy tracking, delivers graph currency pairs over time, and delivers the latest news on each currency and also has an offline mode. The Currency Converter is again a free download available on the Android Market.
So there you have our top 5 mobile currency conversion apps for your use whilst travelling or at home, but if you use your own favourite currency converter app feel free to share with us in our comments area below.