Harry Houdini Facts & Life: Top Two iPhone / iPad Apps
The Google Doodle today is to celebrate Erik Weisz well known for being Harry Houdini who was born in 1874 and died in 1926, this man was a legend in his own right and was and would probably say still is considering his feats are still with us today.
Magician Harry Houdini was an amazing stunt performer, escapologist, film producer an actor, well to celebrate the legend we decided to bring you two apps, one for the Apple iPhone and one for the Apple iPad.
The first app is for the iPhone and is titled "Houdini at The Jewish Museum, New York – Acoustiguide Smartour" This is all about art and magic and this app will tell you all there is to know about the escape artist and showman extraordinaire. The Houdini: Art and Magic exhibition shows of stunning posters, dramatic historic photographs, and the application also features archival footage of Harry Houdini performing, audio tour and much more. For more information please visit iTunes.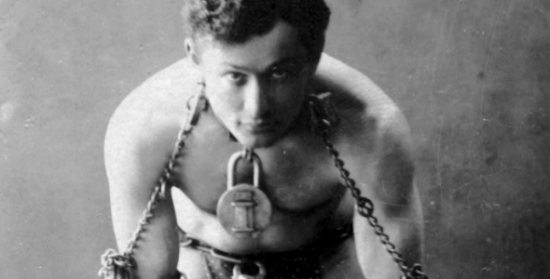 The nest app is simply titled "Harry Houdini", if you are a fan of this legend then this app will be loved very much, this is the best animated version of the first volume of the brand new series 'Harry Houdini'. Another great digital comic, animated by Ave!Comics. The apps main features include animated digital version of the complete comic book, Easy and intuitive navigation between pages and panels and Full support for multi-touch, swipe, landscape mode.
The app also features a revolutionary reading experience using kinematics that create an animated path through the stories, page mode to display the original layout of the comic book and exploration mode to dive into each panel, zoom and pan. To get this app on iPhone please visit iTunes — for the iPad click here.