April Fools Apps: Top Picks for Pranks and Jokes
Well folk's tomorrow happened to be a very special day, tomorrow is the 1st of April, April Fools Day, which just happens to be my birthday, yep I know how unlucky can a guys get, but I haven't really been caught by any April Fools pranks on that day of days.
So with this in mind and as we know everyone loves to play a prank or joke now and then, we thought we'd bring you our pick of top April Fools mobile apps, so let's get right to it, here they are…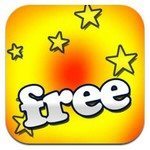 First up with have the Prankster April Fools app for iOS devices, a free app for the iPhone, iPod Touch and Apple iPad running iOS 2.0 and above and is for the fun user who enjoys playing pranks or being pranked on April Fools Day.
The Prankster April Fools app for iOS devices is made by IntroWizard and has a rating of 12+ so isn't for the very young due to suggestive themes, crude humour and mild sexual content, but if you fancy giving it a whirl the April Fools you can download the app from iTunes.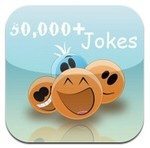 Then we have the 50,000+ Jokes iOS app, with its huge extensive collection of jokes organised in over 20 categories such as April Fools, Yo Mama, Doctor, Animal, Children, Computer and many more that will have you laughing this April Fools Day.
The 50,000+ Jokes app for the Apple iPhone and iPod Touch has an easy to use interface, lists all the jokes and enables the user to share jokes with friend via SMS, email and Facebook. With the 50,000+ Jokes app you'll never be short of a joke again and the app is available from iTunes for $0.99.

Next we have the April Fools Video Greets app for Android, which is a video greetings app especially for April Fools Day enabling the user to share funny video greetings cards with their family and friends.
The April Fools Video Greets app also allows the user to preview short animated video greetings cards and edit them with your own text before shooting them off to your target. The April Fools Video Greets app can be downloaded for free from the Android Market.

Lastly we have another Android app, April Fools 3 tricks in 1, an application that enables the user to shock and jolt their friends with April Fools tricks. The application offers three April Fools tricks, Magic 8 Ball, Baloon Rise, and Amazed.
With the Magic 8 Ball you can entertain friends with predictions of the future while Baloon Rise turns you into a magicial with paranormal balloons, again the April Fools 3 tricks in 1 app is available for free from the Android Market.
There you have it but I'm sure you no doubt have your own favourite Apple Fools app for playing jokes on your friends, so feel free to share it with us by posting to our comments area below.