Love Glee, Get McKinley Football iPhone 4 Cases
If you are right into Glee and you own an Apple iPhone 4 then check out these new McKinley High School football cases.
If you own the Apple iPhone 4 and you are a dedicated Glee fan then we know these new McKinley Football iPhone 4 Cases in either black or red will be what you want, and for only $24.95 that is not bad for a bit of Glee accessorising.
These cases will protect your Apple iPhone 4 and has cut outs for all access to buttons, cameras etc. Now on a personal note I have never followed Glee and probably never will do but there are millions fans that love the singing and dancing.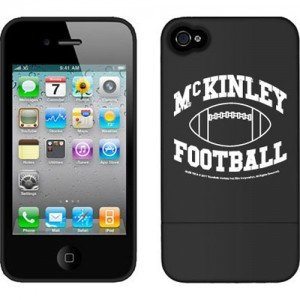 The Glee cases are made of hard plastic, which will protect your smartphone from bumps and scraps, and of course giving the iPhone a little Glee style.
For more information and option to buy please visit Foxshop.com (BLACK or RED), if you already own one of these cases please do let us know what you think of it in the commenting area provided below this article.
Source – ChipChick