Communicate Free With These iOS and Android Apps
If you use a smartphone there's nothing better than having the ability to communicate with friends and family for free, and if you own and iOS device or Android device there are a few mobile apps that let you talk and text for free.
The guys over at Cnet have come up with a few apps that are available on both the Android and iOS platform that offer the user free communication, so we thought we'd pass them along to our readers.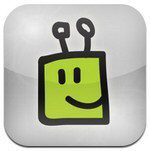 So lets get right to it, first up is the Fring app for the iPhone and Android devices, you may already know that Fring is a type of Skype clone that offers the user free Fring-to-Fring text, video and voice chat along with low cost calls to other devices.
Fring for iOS and Android also offers the user something other apps of the kind doesn't, the world's first group video calling enabling up to four users in a single video chat, so Fring may be worth considering. The Fring app is a free download for iOS devices from iTunes and also free for Android from the Android Market.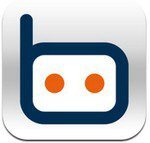 Then we have the eBuddy Messenger app, against for both iOS and Android devices, but only offers free text based communication, which is fine if you enjoy tapping out rather than speaking, but it runs in the background so is always available to chat.
The eBuddy Messenger app delivers access to Facebook chat, MSN/Windows Live Messenger, Gtalk, Yahoo, AIM, ICQ, MySpace and Hyves, and features push notifications. However if you want emoticons and sound/vibrate alerts on the iPhone version you'll need the Pro version which costs, but if you'd rather text for free, the eBuddy Messenger iOS app can be downloaded from iTunes while you can grab your copy for Android from the Android Market.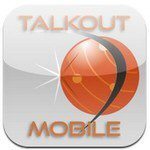 Then there's Talk Out Mobile VoIP for iOS and Android which apparently can connect the user via WiFi or 3G to other Talk Out users for free and apparently up to 55 percent cheaper than Skype to call local or international non-members.
With the Talk Out Mobile VoIP app for iOS and Android the user can buy credits for low cost calling with Paypal or credit card, and is apparently cheaper than calling cards, landlines, and mobile airtime minutes. So if you want to check out the Talk Out Mobile Voip app you can do so by hitting up iTunes and the Android Market.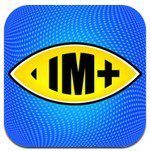 Or how about IM+ for iPhone, Apple iPad and Android devices, an app that is similar to the eBuddy Messenger app but with a few different services, Facebook chat, Yahoo, MSN, Gtalk, MySpace, ICQ, AIM along with Twitter and Jabber.
The IM+ app enables the user to send text and voice messages along with videos and photos as well as holding a group chat and the best thing is it's all for free. You can grab the IM+ app for your chosen device by heading over to the Android Market or iTunes.
So there are just a few to be going on with, and the Cnet guys have more that you can check out by hitting up their site, or if you have your own favourite free messenger app you use then feel free to share that favourite to our comments area below.