3 New iPhone and iPad Games Launched From Chillingo
If you are into playing games on your iPhone, iPod Touch or Apple iPad, you may like to know that Chillingo, a division of Electronic Arts has now launched three new games for the iPhone and Apple iPad to the App Store.
The three new games are, Feed Me Oil & Feed Me Oil HD, Incredible Express HD and Let's Jump, so now you know the names of these three new iOS games, let's get right down to what each game offers the gamer.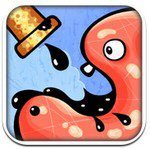 First up is Feed Me Oil for the iPhone and iPod Touch, the object of this game is to retrieve oil from a broken oil pine and feed it to numerous weird creatures and the user requires a range of oil manoeuvring tools along with skill and brain power to accomplish the task.
Feed Me Oil has a huge variety of levels, different way to solve each puzzle, unique and surreal art design, with the user using rotating platforms, magnets, wind, fans and more to accomplish the mission. The Feed Me Oil app is available from iTunes for $0.99, while the Apple iPad version, Feed Me Oil HD costs $1.99.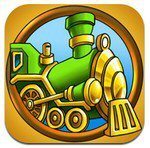 Next up we have Incredible Express HD for the Apple iPad, whereby the gamer has to help Maria transform her train company into a transatlantic giant by operating signal points, placing tracks, controlling lights so the train can deliver its cargo to the correct destionation.
Incredible Express HD features in excess of 80 levels, with 4 bonus campaigns and varied gameplay, the choice of locomotive, cargo such as meat, hamburgers, ketchup, corn and cola, so make sure you connect cities and direct the trains to make sure everyone gets the right cargo. The Incredible Express HD for the iOS tablet is available from iTunes at a cost of $2.99.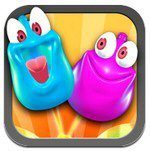 And last but not least we have the Let's Jump app for the iPhone and iPad, a game for all fan of high jumping games that enables the user to guide a goofy blob to dizzy heights as you land on power platforms, and avoid the platforms that kill you.
The Let's Jump app for iOS devices features 2 modes, race mode and solo mode, local and online multiplayer via Game Centre, with 30 achievements to collect. The Let's Jump app can be downloaded at a cost of $1.29 from iTunes.
And just so you can check out each of these new games from Chillingo we have a video demo of each for your viewing pleasure below, so check them out and see which one if not all you would like to play…enjoy.