WWDC 2011 Countdown Timer, Schedule with App
WWDC 2011 is nearly coming to a start and you do not want to miss it. Only a few hours to go, do not be one of those to wait for so long only but to miss out on the action, get the WWDCounter (Countdown Timer) app.
This application for your iOS device will let you know how much time is remaining thanks to the countdown clock, it will let you know how many people are attending from your city, country or just about anyone that is close to you.
You will receive all the latest news about the event by push notification as well; the application itself will do this feature too.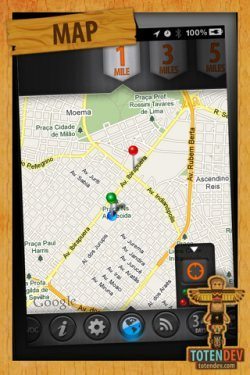 Also see tweets via Twitter and you can make your very own schedule of the event, other features includes an added WWDC 2012 event support, party time in Schedule, Moscone West position in Map, RSS push notifications and the twitter logout issue has been fixed.
iTunes quotes: "We recommend that before you download the update, you shut the app down in the background (double tap home button and hold down on the WWDCounter icon until the "-" sign appears, then tap it). By default we set the RSS Notification quiet time from 20:00 to 08:00."
For more information and option to download visit the App Store (iTunes), price is only 59p UK (99 cents US)