Tweet Hunt App For iOS Devices: Shoot Down Tweets
For the iOS faithful out there that enjoys a good shooter game that's a new app available from the App Store called Tweet Hunt that is a unique Twitter-powered shooter game for the iPhone, iPod Touch and Apple iPad that brings Twitter into the gameplay.
There are two versions of the iOS game, Tweet Hunt: Classic whereby the user takes on current trending tweets whilst Tweet Hunt: Celebirdies pits the user against popular "celebirdies" such as Charlie Sheen, Paris Hilton, Conan Obrien, Snooki and more.
With Tweet Hunt: Classic, E=each bird in the game represents a real Tweet. Using your slingshot, you must shoot enough Tweets to advance to the next level. When things get tight, you can shoot Twitter's familiar "Fail Whale" to eliminate all the Tweets on the screen. Addictive gameplay brings vapid Tweets to life and a hasty demise as fallen birds us their last breath to mutter their 140 characters or less.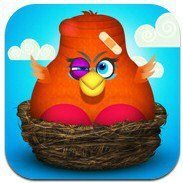 Tweet Hunt: Celebirdies, enables the user take out some of the most popular users on Twitter, you'll have to get through their followers first! Take on the likes of @Sn00ki, @ConanObrien, @ParisHilton, @CharlieSheen, @aplusk (Ashton Kutcher), @KatyPerry and many more. Use your hard earned points to unlock new "celebirdies". Also includes classic Top Trends and exclusive Practice and My Tweeps modes!
Tweet Hunt: Classic is available to download to the iPhone, iPod Touch and Apple iPad as a free app from iTunes while Tweet Hunt: Celebirdies is also available for the Apple iPad, iPod Touch and iPhone and commands a price tag of $0.99 again from iTunes.
And just so you can find out what Tweet Hunt for iOS devices is all about we have a quick video demo showing off Tweet Hunt for your viewing pleasure below which lasts just 49 seconds so don't forget to check that out before hitting up iTunes.
Tweet Hunt looks like a nice little time waster of a game especially if you are bored with launching Angry Birds at thieving green pigs, so why not try shooting down a few tweets to pass the time.