Samsung Stratosphere specs, release date and user manual
The Samsung Stratosphere could be the Android phone you have been looking for, or is it? We just feel this is not enough to excite Android lovers seeing as the Nexus Prime is about to bring joy to the world. Anyway we have the main specs, release date and the full user manual of the Stratosphere.
October 13 is the release date for the Samsung Stratosphere, and is estimated to be priced at around $149 mark on 2-year contract.
This was once a mystery smartphone, but the cat is out of the bag now and all sorts of information are popping up, like the release date and the user manual in great details. October is the OFFICIAL release date guys and girls.
The price has not yet been announced, so stay with us because we will be revealing this soon enough. The 4G LTE slider main features include: Single-core 1GHz processor, 1.3MP front camera, 5MP rear camera, Android 2.3, 4-inch Super AMOLED display, 512MB of RAM and LED flash plus much more.
The Android 4G smartphone comes with 4GB internal memory and microSD expansion, but coming with just Android Gingerbread is a little disappointing considering Ice Cream Sandwich OS is coming soon.
Please read the FULL Samsung Stratosphere user manual right here (.pdf file), please let us know if you will be getting your hands on this handset once it has been released, or will you just simply wait for the Nexus Prime?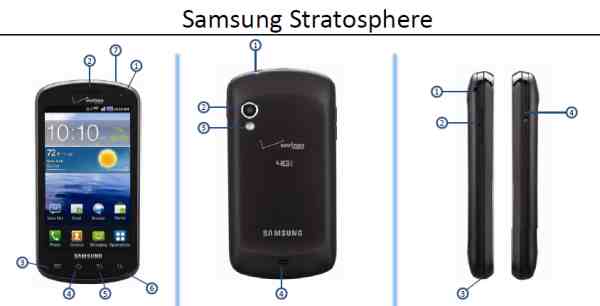 Source — Droid-Life