iFlashDrive, Worlds Only USB Flash Drive for iOS Devices
For the iOS faithful out there there's a new accessory that makes it easier to transfer data between your Mac or PC to your iPhone, iPod Touch or Apple iPad, and that accessory is the only UDS flash drive for iOS devices in the world and called iFlashDrive.
The iFlashDrive is the only 2-way storage device that is compatible with both iOS and Mac/PC and is available in three capacities, 8GB, 16GB and 32GB and has an Apple approved 30-pin dock connector and will also work as normal USB flash drive when not connected to an iDevice.
The iFlashDrive is made to work with the iPhone 4S, iPhone 4, Apple iPad 2, iPod Touch 4G and will also work with the iPhone 3GS and iPod Touch 3G running iOS 5.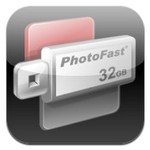 There is also a free iFlashDrive iOS app available from iTunes to work in conjunction with the iFlashDrive unit that enables users to manage their files on the iFlashDrive and their iOS device.
The iFlashDrive app will open any file that is natively supported by iDevice including such files as documents, videos, music, and photos and features a built-in text editor, voice recorder and music player.
When a user first uses the iFlashDevice on their iOS device they will receive an auto-prompt top download the iFlashDeive app and the app will access and import videos and photos from your device library and backup and restore contacts.
The iFlashDrive USB accessory commands price tag of $99.95 for the 8GB model, $149.95 for the 16GB version and $199.95 for the 32GB model and can be purchased from Hypershop.com.
We have an iFlashDrive introduction video for your viewing pleasure below that shows how to transfer data from a PC to the Apple iPad so feel free to check that out to see how it all works…enjoy.
If you have enjoyed this Phones Review article feel free to add me your circles on Google+ and I will of course add you back.