iPad 2 copy clone, it runs Android OS
There are many Android users out there that will not use an Apple iPad; this is simply down to the iOS software on board. Not to worry anymore because there is a new iPad 2 copy clone, and it runs Android OS, maybe Android users are now ready for the iPad tablet.
So many companies especially those in China love to rip-off over devices, call them what you may, clones, knock offs, copies, or even fakes, either way you look at it the iPad 2 copy running Android is coming soon.
This has got to be the best copy ever made, it features a 1.2 GHz Freescale iMX535 processor, 4GB of internal storage space, 1GB of RAM, 9.7-inch (1024×768 multi-touch) screen just like the real iPad 2 by Apple, it also features 2-megapixel and 3-megapixel cameras, Android 2.3 Gingerbread, Bluetooth, 3G connectivity and is only243 x 190 x 11.5 mm.
If you look at the 243 x 190 x 11.5 mm size of the clone, this actually makes it slightly thinner than the original. It also comes with a 7600 mAh battery providing up to 7-hours of continuous playback.
If you are an Android user please answer this question "Would you consider buying the iPad 2 look-a-like now that it is running Android?"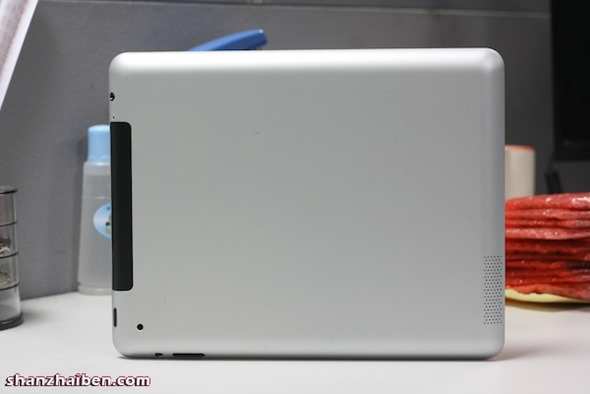 Source — Shanzhaiben via Redmond Pie