Nokia Humanform future phone blows us away
Nokia Research Center have a new concept idea that will blow you away, well it blew us away. Welcome to a new world with the Nokia Humanform future phone in it, this is an incredible smartphone, and we emphasize that word "Smartphone", because this is a true phone that is truly smart.
Nokia's futuristic concept aka the "Humanform" has a weird but loving shape, and features nanotechnology. If you watch the video below you will notice that you can bend the phone to zoom, feel, scroll and much more, it also has a mood management system, which is cool.
We will not say too much here, we just want you o watch the video clip below, once you have watched it please do use our commenting area, as we would love to know what you think about this concept.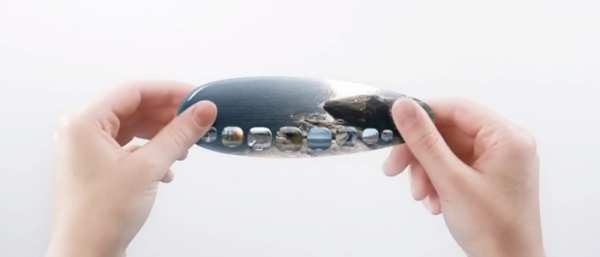 This is a dynamic bendable smartphone, that is highly flexible and we want one now. We would suggest you visiting the Nokia Research Center website here for more information, for better photos we would like to steer you towards Pocket-Lint.
Watch the video, then comment please, thanks.