Top 10 Best iOS apps for kids 2011
I'm pretty sure that if you own an iOS device an have young children you'll know what a godsend applications can be when needing to keep the kids occupied and well most youngsters these day are quite au fait with smartphone and tablet touch screen interfaces, so we have the top best iOS apps for kids 2011 to keep your little devils entertained.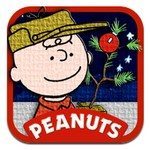 So first up on the list of an iOS app called A Charlie Brown Christmas and although a festive flavour app it's good for all year round fun by taking the popular cartoon and its characters and transforming them into a picture book that is narrated by the original voice of Charlie Brown, Peter Robbins.
The A Charlie Brown Christmas app for the iPhone and Apple iPad now features themed ornament packs and items for decorating the Christmas tree along with characters and items popping out when your kid touches them.
A Charlie Brown Christmas app for iOS devices is an appealing kids app that adults will also enjoy and can be downloaded from iTunes at a cost of $4.99 – $6.99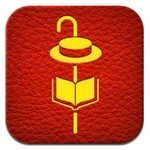 Next up we have The Fantastic Flying Books of Mr Morris Lessmore for the Apple iPad, a well-made ebook app that evolved from a short movie into an iOS app with part game, part animation and part storybook.
The Fantastic Flying Books of Mr Morris Lessmore iOS app delivers the story of a guy that is swept away during a storm and turns up in a country house that is inhabited by friendly books, and we have a quick video demo of the app for your viewing pleasure below.
The Fantastic Flying Books of Mr Morris Lessmore can be downloaded to your Apple iPad to keep your children entertained by hitting up iTunes and commands a reasonable price tag of £2.99 – $4.99.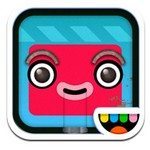 Then there is Toca Robot Lab for both the iPhone and Apple iPad, a simple application that has various robot components scroll across the bottom of the display such as arms, legs, bodies and heads, and the user constructs their robot as they wish.
Once you have completed building your robot you can then get your robot to collect stars by flying through a short maze and once one you can start all over again with a new robot design, it's as simple as that.
The Toca Robot Lab for iOS will keep you child entertain for ages with robot building skills and can be downloaded to your chosen iOS device at a cost of £0.69 – $0.99 from iTunes.
So there are just three iOS top apps for children, but if you wish to check out all 10 top kids apps for 2011 you can do so by heading on over to The Telegraph who have listed all ten iOS apps, but if you feel one has been missed out and should be part of that top 10 then feel free to share that app to our comments area below.
If you have enjoyed this Phones Review article feel free to add me to your circles on Google+ and I will of course add you back.