Huawei Ascend P1 S Android 4.0 phone, so skinny
CES 2012 is going to be hot this year, with so many tablets and smartphones launching, edge of the seat exciting announcements' starting tomorrow should be pleasing. Got a smartphone that has the right to say, "I am so skinny", which is named the Huawei Ascend P1 S.
One of the thinnest phones at the moment is the Motorola Droid Razr at 7.1 mm, the Huawei Ascend P1 S Android 4.0 Ice Cream Sandwich phone is only a mere 6.68 mm thin.
Got to love the fact that this year the two best words are only 7 letters long, yes CES 2012 is where this phone will debut, claiming to be the world's thinnest phone gets our attention and hopefully grabs yours.
Main features include: Android ICS 4.0 OS, 4.3-inch Super AMOLED screen (540 x 960), dual-core 1.5 GHz CPU, 8-megapixel camera, comes paired with SGX 540 GPU and 1GB of RAM. The battery has had to go under the knife, it only has a 1670 mAh battery, but no need to worry because Huawei has another Ascent P1 model with a 1800 mAh battery, this model smartphone is a little fatter at 7.69 mm.
The question is, do you sacrifice battery life for a skinny 6.68 mm, or do you get longer battery life with the fat model?
We will be giving you as much news from CES 2012 as we can over the next few days, so might be in your interest to join us on Facebook, Twitter or my personal Google+ page for instant updates, come on do not be shy.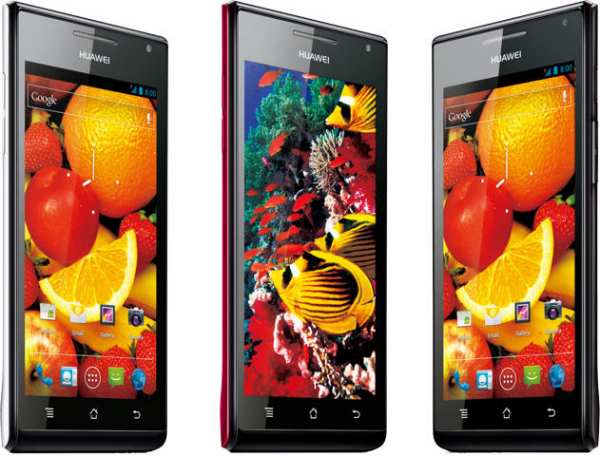 Source – Mashable