Top 5 iPhone 4S cases that grabs attention
If you have an iPhone 4 or 4S, you will no doubt want to keep it safe from disaster. But which way do you turn with so many options available to you? Well here at Phones Review, we thought we would help by picking out five cases that offer great protection whilst not dismissing the necessary style element.
First up lets take a look at one of the names that is instantly recognizable for heavy-duty protection, OtterBox. As part of their Defender Series, the $49.95 triple-layer polycarbonate shell, gives a rugged shroud to resist attack from drops and dust damage whilst still being stylish.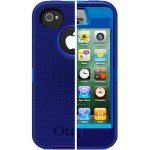 Next up is another casing that will win favor with the more over protective user. The Workmate Pro by Cygnett comes in at £19.95, and almost sells itself to the manual labor crew just by listening to the name. Silicone shock-resistant construction combines the rubber texture feel, with high-quality polycarbonate outer shell, for important drop protection. This extra cover is still slim and includes a screen protector and cleaning cloth.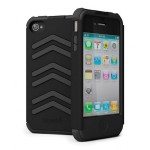 Following on comes the Elementcase ION 4, with its ultra-high impact resistant TPU polymer construction. The corners of this casing are reinforced to give a firmer grip and added protection. Style is catered for by the carbon fiber inset, and although the price is $49.95, there is a $10.00 discount available bringing it down just $39.95.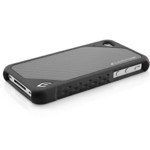 Slipping under the $35.00 mark comes our fourth option from iFrogz, named strangely enough the BullFrogz Case. Slimline isn't a word that springs to mind, but there is no denying that you would feel safe if you dropped your iPhone coated in one of these. Heavy-duty, inner polycarbonate core and ribbed silicone exterior, give secure protection against the elements.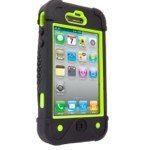 Rounding up our list is the Blossom by Switch Easy. Now while not sounding as tough as the other four, the unique sculptural design gives extra grip with a super strong UltraFrame polycarbonate casing. A choice of styles and colors are available for your $34.99, which could be more pushed towards the fairer sex.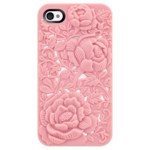 So there you have five options to chew over in the quest to find the perfect protection for your iPhone 4 or 4S. Tell us which one appeals to you, or if you have a better option let us know.