Best 5 apps to show off iPhone Streaming
In this day and age of mobile devices you can of course listen to music and watch videos whilst on the go by way of an abundance of music and video streaming application on such mobile platforms as Android, iOS, BlackBerry, Windows Phone and others, all enabling the user to stream a multitude of tracks, videos and photos via their chosen smartphone.
So today we thought we'd bring our readers our best five pick of streaming applications for the iPhone. Of course you may agree with our pick or you may not, as you might have your own personal favourite app that isn't included, and you can let us know your favourite streaming app by posting to our comments area below if you wish.
Anyway, let's kick off that best five iOS streaming apps with the Spotify app for iOS devices, an app that delivers access to over 15 million songs that are streamed online and can be listened to offline along with the ability to share tracks with your friends.
The Spotify app for IOS also allows you to wirelessly sync your own MP3's to your iPhone, iPod Touch and Apple iPad, create and sync playlists, star favourite tracks, and send tracks direct to Facebook and Last.fm, and you do need a Soptify account. The Spotify app can be downloaded for free to your chosen iOS device by hitting up iTunes.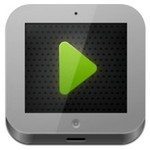 Next up we have the OPlayer app for the iPhone, iPod Touch and Apple iPad, an app that supports most movie files and audio files and most subtitle file formats, with the ability to use iTunes to sync movies rapidly to the iPad, upload movies over WiFi via your browser or over FTP and the ability to download files from SAMBA to the iPad.
The OPlayer app for iOS also enables the user to create playlists and continuously play files, has file management support with cut, paste, rename, and delete, supports loop off, loop one and loop all, along with the ability to dynamically choose audio, video, subtitle channel and encoding method. The OPlayer app is available to download from iTunes at a cost of £1.99.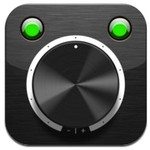 Then we have the WiFi2HiFi iOS app that allows the user to stream all their music on their computer to their stereo system and works with MAC OS X 10.6 and 10.7 both 64-bit along with Windows Vista and Windows 7, and the app basically turns your iPhone into a wireless audio receiver for your audio dock or stereo system.
The WiFi2HiFi app works in conjunction with a desktop application so you can listen to whatever music is playing on your computer without the necessity to syncing your music or having limited chose of what music to have on your device. The WiFi2HiFi app is available to download at a cost of $3.99 from iTunes.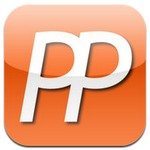 Next is the PlugPlayer app for iDevices, an application that allows you to stream music, photos and videos from a MediaSever to your iPhone, and can use your iPhone to remotely control another copy of the PlugPlayer app so you can listen to your iPod Touch when docked without having to walk over to change the playlist or volume.
With the PlugPlayer app you can push media from servers to Media Renderers or AirPlay compatible devices, and the app also features support for cloud based media services and as PlugPlayer uses the media server you already have there no need for additional software or configuration. The PlugPlayer app can be downloaded from iTunes at a cost of € 3.99.
As for that fifth best streaming iOS app, well we'd like to add a little twist here and ask our readers to let us know what they think is the best app to show off iPhone streaming, we will add this app within this article once we have read your comments.