Best 2012 Father's Day gadget gifts
Father's Day 2012 is almost upon us on Sunday June 17 and millions of us will want to show our Dad's how much we care with a gift. In our own experience we haven't failed to go wrong with a gadget idea so we thought we'd give you some of the best Father's Day gadget gifts available for 2012.
Let's face it most men these days have a lot of gadgetry and geeky gifts and tech toys nearly almost go down well (far better than socks and ties ever did). There are some great ideas up for grabs and you don't always need to splash out a lot of cash so take a look at our suggestions. Simply click on the gift title links for more details on any of them.
The first Father's Day gift we have for you is the Video Memo. This is a neatly designed gadget in the shape of a speech bubble that allows the user to record 3-minute video messages. If you choose this option a great idea would be to record a message from yourself on it before you wrap it as a nice extra surprise. The price is $59.99 and it has a high-gloss finish in white, red, purple, pink, green, blue and black color options. We really like this idea and it would be a great way for your Father to leave messages at particular busy times.
A real budget alternative is the Grippy Pad at only $11 so it shouldn't break the bank. This pad is made from advanced silicone material and is great for gripping on to gadgets such as phones in areas such as the dashboard of a car. This is available in clear, black, grey or red colors.
Other options to protect Dads more expensive gadgets are Moleskine Shell Cases from $19.99 for the smallest size. These are designed in Italy and are available in all sorts of sizes to suit phones, tablet and e-reader devices and made from water-repellent soft-touch material. They are extremely sturdy and offer good protection in a variety of colors. You can see a video about these cases below this story.
A more expensive gift option is the Striped Groove Resin iPad/Tablet Stand at $150. If your Father thinks he has an eye for design he may well admire this unusual and striking stand. Not only does it hold a tablet in place in portrait or landscape position but also it's a stunning piece of design made from translucent resin.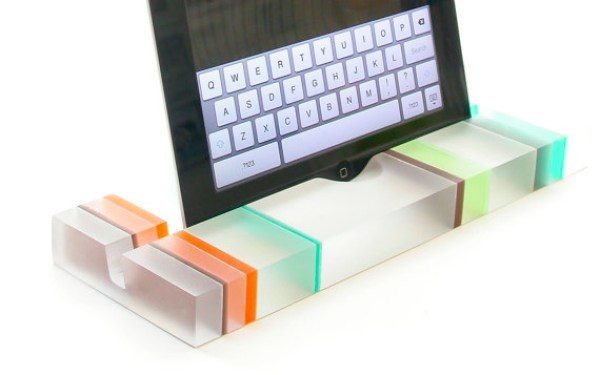 For the technical Dad who complains about not having enough USB ports there's also the Kikkerland USB Hub Thunderbolt, a 4 port 2.0 USB hub in the shape of a Thunderbolt. This is another budget gift as it's priced at only $15, but despite its low-cost it could be very useful.
For those Fathers who like to keep fit and healthy (or if you want him to become more fit and healthy) how about the FitBit Ultra Wireless Tracker. This is $99.95 and helps track how active the user is in everyday life with a built-in pedometer. It also counts stairs used, measures how long and well you sleep and will automatically sync data when close to the user's computer.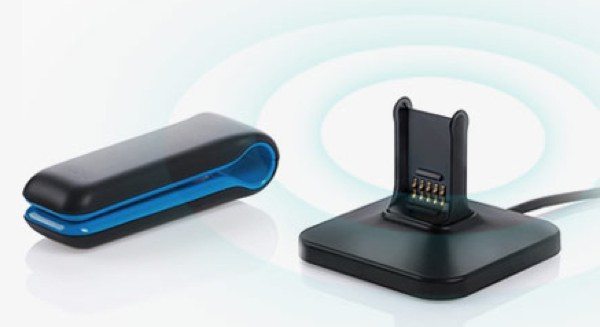 For those who are heavy sleepers then the iLuv Vibro II could be a good choice. This is an alarm clock dock for iPhone and cleverly has a shaker alarm accessory that vibrates when the alarm goes off. It has an FM radio tuner and also a free app that will give the user access to over 40,000 Internet radio stations and weather forecasts. The price of this one is $79.99.
Our final suggestion (if Dad doesn't mind waiting just a bit) is the Moshi iGlaze Versacover, currently listed as coming soon and priced at around $60. This is a really cool iPad cover with an origami-like design that allows you to fold and flip it to use as a stand. The hard plastic translucent cover also offers good protection and it also gives unhindered access to iPad buttons and camera. This is compatible with the iPad 2 and New iPad (3rd generation).
So there you have it, a hopefully useful roundup of gadget gifts for Father's Day that will give you some ideas for that special something for your Dad. Are you intending to purchase any of these for your Father this year? Maybe you're a Dad who would really like one of above? Let us know with your comments.